January 22, 2021—Congratulations to our own Myrle Carner on his retirement after almost 33 years at Crime Stoppers of Puget Sound. Thank you!
And here's the top cases on Washington's Most Wanted with David Rose. Which of these can you help detectives solve?
NEED ID

: Des Moines Police need your help to identify a pack of violent criminals who teamed up to beat a scuba diving instructor last Saturday at 6 AM at Redondo Beach. 12 individuals ganged up on the victim beating and robbing him. Suspects took off in four separate vehicles. Can you identify any of the individuals or their vehicles?

WANTED

: Pot shop burglars! Who are these 3 robbers that stormed a marijuana shop in Silverdale? They took over $1000 in merchandise from the store. Kitsap County Sheriff's Office is hoping you can help identify these criminals.

NEED ID

: Can you help Mountlake Terrace Police Department find these two criminals who robbed a man last Halloween while he was getting ready for his work day? The crime occurred behind the Bathfitter.com store on 220th Street SW and 69th Ave W. The suspects stole tools directly out of the company van in broad daylight.

WANTED

: Do you know this Chromebook thief at River Ridge High School on January 11th? Lacey Police needs your help to find this burglar. Remember folks: he isn't just robbing the high school; he's robbing the children of their necessary materials to complete remote at-home learning. Help us catch him!
If you have any information relating to the crimes, people, or suspects in this video, please submit an anonymous tip. We never ask for your name, and we offer a cash reward of up to $1,000 for any information leading to an arrest and charges.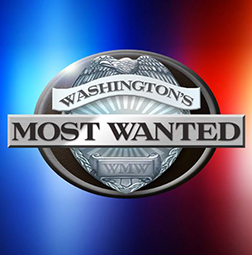 Washington's Most Wanted is a weekly half-hour show dedicated to catching fugitives and making the community safer. Crime Stoppers of Puget Sound has partnered with Washington's Most Wanted to help spread the word about our area's most dangerous criminals. To see these featured crimes, please visit Washington's Most Wanted on Q13fox.com.
Washington's Most Wanted began airing as a weekly segment during the 9 pm and 10 pm broadcasts of Q13 FOX News on Saturdays in July 2008. Just four months later, the segment expanded into a half-hour show, debuting on November 14, 2008.
Executive Producer and Host David Rose has a passion for giving a voice to victims. Since launching, he has partnered with more than 60 local, state, and federal law enforcement agencies as well as area Crime Stoppers programs to lead the way in fighting crimes in our neighborhoods. To date, Washington's Most Wanted has helped police capture more than 1,000 fugitives.
Watch Washington's Most Wanted on Q13 FOX on Friday at 11 pm; on JOEtv on Saturday at 10 pm; and on KAYU, KCYU, and KFFX on Saturday at 10:30 pm.
More of Washington's Most Wanted