January 15, 2021—Calling all heroes! Check out the top cases on Washington's Most Wanted with David Rose. Which of these can you help detectives solve?
WANTED

: Convicted felon Joshua Wadsworth is accused of kicking a pregnant woman in the stomach and is wanted by King County Sheriff's detectives. This criminal has several warrants out for his arrest. Can you help police take him off the streets?

NEED ID

: Two men seen on surveillance footage on after shooting a man in Kent on Christmas Day. The crime happened after they exited a Metro bus on Pacific Highway South and South 246th street at 5:42 AM. Afterwards, the two men were seeing going into the Midway Mobile Mansion trailer park.  Detectives are hoping someone recognizes them.

NEED ID

: This pregnant woman robbed Subway on Pacific Highway East in Fife boldly by pretending she was a corporate manager. She robbed the till drawer and the store's safe. Detectives need your help to identify her.

NEED ID

:  Kent Police are asking for your help to identify this suspect who shot a 21-year-old man on December 11th, 2020 who was shopping inside Star Vape smoke shop located at 10422 SE Kent Kangley Rd.

NEED INFO

: A pedestrian was hit and severely injured by a red or dark colored 1988 to 1995 Nissan Pathfinder. The hit and run occurred in the 7900 block of Martin Way, in front Gibson's Custom Meats in Thurston County. Detectives need info about a vehicle matching this description and the driver.
If you have any information relating to the crimes, people, or suspects in this video, please submit an anonymous tip. We never ask for your name, and we offer a cash reward of up to $1,000 for any information leading to an arrest and charges.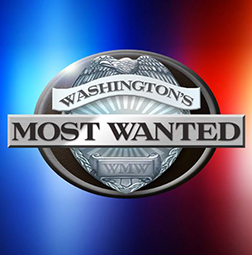 Washington's Most Wanted is a weekly half-hour show dedicated to catching fugitives and making the community safer. Crime Stoppers of Puget Sound has partnered with Washington's Most Wanted to help spread the word about our area's most dangerous criminals. To see these featured crimes, please visit Washington's Most Wanted on Q13fox.com.
Washington's Most Wanted began airing as a weekly segment during the 9 pm and 10 pm broadcasts of Q13 FOX News on Saturdays in July 2008. Just four months later, the segment expanded into a half-hour show, debuting on November 14, 2008.
Executive Producer and Host David Rose has a passion for giving a voice to victims. Since launching, he has partnered with more than 60 local, state, and federal law enforcement agencies as well as area Crime Stoppers programs to lead the way in fighting crimes in our neighborhoods. To date, Washington's Most Wanted has helped police capture more than 1,000 fugitives.
Watch Washington's Most Wanted on Q13 FOX on Friday at 11 pm; on JOEtv on Saturday at 10 pm; and on KAYU, KCYU, and KFFX on Saturday at 10:30 pm.
More of Washington's Most Wanted