February 26, 2021—Here's a peek at some of this week's top cases on Washington's Most Wanted with David Rose:
WANTED

: Joseph England is wanted in King County for residential burglary. This is the same charge he has been convicted of 11 times. He was featured last weekend on Washington's Most Wanted and was identified by our audience.  England was one of the two suspects who engaged in physical intercourse in a suspect's driveway before robbing the home of jewelry and personal documents in unincorporated Kent.

WANTED

: Machela Sheckles A.K.A Rain is wanted in King County for 1st degree assault after she shot her boyfriend's lover on December 12. She has many distinct tattoos including one that says "goddess" on her forearm. Detectives believe she is hiding with Benjamin Veniale A.K.A Flatline, her boyfriend, between King and Pierce County.

NEED ID

: Seattle Police need your help identifying these armed robbers who burglarized two gas stations in the north end of Seattle on February 12. Listen to the audio on the Chevron surveillance footage to see if you can help us catch these crooks.

NEED ID

: Seattle Police need your help to ID this armed robber. Detectives say he robbed an 18-year-old man on January 17 at 400 E. Denny Way at knife point. Take a look at the photos and note the receding hairline and bald spot on the back of his head. He stole the victim's wallet and credit cards. Our "balding crook" then used those cards to make purchases at the Speedway Gas Station at 765 Rainier Ave S in Renton. He used them a second time at the Shell Gas Station at 121218 Interurban Ave S in Tukwila.

NEED ID

: This thief single-handedly stole a Honda ATV off the lot at Ride Motorsports in Woodinville. He is a white male with a short, thick build. This thief was caught on camera right around midnight on February 19.
If you have any information relating to the crimes, people, or suspects in this video, please submit an anonymous tip. We never ask for your name, and we offer a cash reward of up to $1,000 for any information leading to an arrest and charges.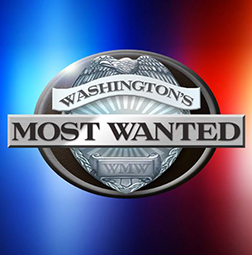 Washington's Most Wanted is a weekly half-hour show dedicated to catching fugitives and making the community safer. Crime Stoppers of Puget Sound has partnered with Washington's Most Wanted to help spread the word about our area's most dangerous criminals. To see these featured crimes, please visit Washington's Most Wanted on Q13fox.com.
Washington's Most Wanted began airing as a weekly segment during the 9 pm and 10 pm broadcasts of Q13 FOX News on Saturdays in July 2008. Just four months later, the segment expanded into a half-hour show, debuting on November 14, 2008.
Executive Producer and Host David Rose has a passion for giving a voice to victims. Since launching, he has partnered with more than 60 local, state, and federal law enforcement agencies as well as area Crime Stoppers programs to lead the way in fighting crimes in our neighborhoods. To date, Washington's Most Wanted has helped police capture more than 1,000 fugitives.
Watch Washington's Most Wanted on Q13 FOX on Friday at 11 pm; on JOEtv on Saturday at 10 pm; and on KAYU, KCYU, and KFFX on Saturday at 10:30 pm.
More of Washington's Most Wanted